10 Marketing tips to grow your business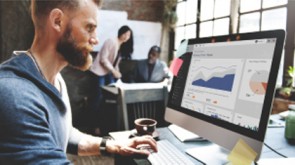 There are lots of things you can do to promote your business for free. We have used our marketing expertise to put together some of our favourite tips for you to try out.
Before you start though, it is worth taking a bit of time to decide what are your business objectives. Who are you trying to reach and what do you need to say to them about your business? If you have a Marketing Strategy in place this may be easy, if not it would be worth your time putting one together. See my blog on "Why do I need a Marketing Strategy?"
Become a public speaker – agree to appear at any relevant industry events at no charge to the organiser. You will have an opportunity to speak to a room full of prospects that can be converted into customers, and at the very least you will learn a lot about what they think about your product or service.
Make your business cards work hard for you – use the back to bullet point what you do and include your website address, social pages and Quick Response Code (QR code).
Brand yourself and employees – get some t-shirts and sweatshirts printed up with logos tastefully designed. This turns you all into walking billboards.
Brand your vehicles – make sure you include the services you offer and contact details in writing that is easy to read.
Offer complimentary initial meetings – if you have got the time to spare then a twenty-minute in-person initial meeting with a potential lead is time well spent. If someone does not feel obligated then they are more likely to be open to meeting you in the first place.
Optimise your website – Search Engine Optimisation (SEO) is a very powerful element of your online Marketing Strategy. If you want to attract more quality leads to your website then SEO should be high on your priority list.
Start a blog – this is fantastic for SEO, however you do need to commit to writing regular posts, at least monthly. Invite readers to comment on your posts and reach out to fellow bloggers to contribute. See "How to write a successful blog".
Claim your online listings – this is a quick and easy way to solidify your online presence. Ensure you claim your listing on Google places and any other relevant online directories such Yellow Pages, Wired Sussex etc.
Join a forum – find forums or Groups online that are relevant to your product or service. This is a great way to establish you as a thought leader.
Ensure you post regularly on social media – choose the right sites for your business i.e. where your customers are. This is a free marketing opportunity that you need to use because it is a fantastic way to discover new customers.
If you find that you do not have time in your busy schedule to cover all these important areas yourself, please feel free to contact us so we can discuss how we can help.
If you have any questions then please feel free to ask.
Good luck with growing your business.
Helen
Helen Cameron B.Sc. ACIM PRINCE2
Marketing Consultant & Project Manager
Please check out my other blogs for more helpful marketing tips! Or take a look at us on Facebook, Twitter or Google + for more marketing insight.