12 Great tips to ensure your website gets read!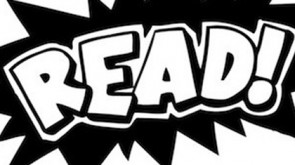 If you want to be successful online, then it is absolutely essential that you are able to write interesting and enticing copy. Being a good copywriter involves learning to write persuasively, so you can successfully market your product or service.
Here are twelve of our very best killer tips to get you started:
Learn to Write Powerful Headlines
All your copy is worthless if your headlines do not entice visitors to click through or read more. Here are some tips:
Be as specific as possible and avoid misleading your readers.
Your headline must be interesting, maybe pose a question like Why do I need a Marketing Strategy?
Using numbers works well i.e. 10 Marketing tips to grow your business
You can also use intrigue i.e. What is the number one way to improve website traffic?
Ideally try and make headings positive and lead with the benefits to the visitor.
Make Copy Skim Readable
It is a fact that readers online will not read every word you write. Instead, they will skim read to find what they are looking for quickly. You can use a variety of techniques to help readers skim read and keep their attention longer, such as:
Include lots of headings and subheadings.
Create bulleted and numbered lists.
Format text with bold, italic, underlining or colour.
Include images and videos to break up the text and making it more interesting.
Vary sentence and paragraph lengths.
Be Concise
People now have shorter attention spans than ever before! So, use short sentences, short paragraphs and simple messages to hold their attention. As a rule, your copy should not generally exceed 18 to 20 words.
Use Simple Words
It is harder to read online, so it is far easier to communicate using simple language that the reader does not have to translate. Stick with short uniquely English words, instead of the more complicated Latin-based words.
Personalise the Text to the Reader
When you personalise the text to the reader, it becomes more interesting to them. For example "Our company provides clever marketing to help businesses grow" is more interesting written as "We provide clever and affordable marketing to help your business grow".
Remember the Important Details
Who, what, when, where, why and how are critical for all good copy to be interesting. Your readers want that information because that makes what you say real, concrete and trustworthy.
Keywords are Important for Improving your Google Listing
It is no fun writing copy that the right people do not read, so ensuring your copy has plenty of good key words and phrases in is well worth your while. Use semrush.com to research these.
Incorporate Scarcity
A powerful copywriting tip is to make something scarce, so prospects have to act quickly or it will be gone. Scarcity working particularly well if you are promoting something, such as a webinar or conference where there may be limited spaces or a special deal which will end in a few days.
Create a Sense of Urgency
Urgency encourages a prospect to act immediately. Limited time offers such as a coupon or a promotion expiration date are great examples of urgency.
Try and Use Positive Language
Rewrite the sentence to use positive words. For example, "Don't get left behind" might become "Get ahead of the competition." Sometimes negative language is necessary and sometimes it adds variety to your copy, but overdoing it can leave a negative impression.
Back up Your Claims
Logic influences the decisions your visitors make. Use statistics, research data, case studies, testimonials and other credible sources to prove what you say.
Craft A Compelling Call-to-Action
What should people do if they are interested in your product or service? What is the next step and have you got any offers to encourage them to act now?
If you liked this article, please feel free to like, share, or tweet it!
Also, if you find you lack the time to write great copy yourself, then please feel free to CONTACT ME on 07715 292516
Good luck with your copywriting!
Helen
B.Sc. ACIM PRINCE2
Please check out my other blogs for more helpful marketing tips! Or take a look at us on Facebook, Twitter or Google + for more marketing insight.