Changes are coming to Facebook! What are they? And what can you do to prepare?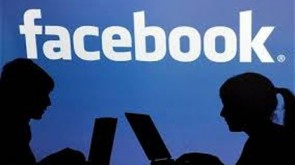 I know Facebook is always changing, but these new proposals are really going to have an impact! In October 2017, Facebook started testing a new page called Explore in some of their less important markets. The Explore page has been developed by Facebook in response to customer feedback, users have been complaining that there is too much advertising appearing in their feeds and this is reducing their enjoyment of the site.
Organic posts may stop appearing on personal feeds
In response to this, Facebook is testing out having one dedicated page for friends and family and another separate space, called Explore for posts from other pages. For businesses, this is going to make it much more difficult to get such a big user reach from posts, which are organic (or not paid for). Companies in the areas that Explore is currently being tested, are reporting a 2/3 drop in the reach of their non-paid for posts.
What to do when Facebook rolls out Explore in the UK?
Ensuring that your organic posts come at the top of these new Explore pages is going to be essential, so how do you achieve that?
Videos are set to become even more important. Facebook is already rewarding companies that make video content, because they see this as the prime media to attract new users. Videos should be between 60 and 90 seconds long and Facebook will rank them higher if users watch them right to the end. So, producing longer videos with higher completion rates will get you the best user coverage.
Make sure your posts are timely and on trend to what people are talking about. Facebook are looking for key words and will promote posts further if these are identified.
Avoid getting negative feedback where people "Unlike" or "Hide" your post, because Facebook will penalise your posts.
Try not to use over promotional content and avoid outbound links, because Facebook does not want users taken off their site so they will penalise you.
Upload all videos directly to Facebook.
With over a billion users, Facebook is still the most widely used social media network and even with these changes it is still a great way to communicate to customers. So, it's worth planning your Facebook strategy now in advance for when these changes are rolled out in the UK.
Please feel free to contact me if you have any questions.
Good luck with growing your business.
And have a lovely holiday!
Helen
 Helen Cameron B.Sc. ACIM PRINCE2
Marketing Consultant & Project Manager
Please sign up to my newsletter for more helpful marketing tips! Or take a look at us on Facebook, LinkedIn or Twitter