How to successfully market your plumbing business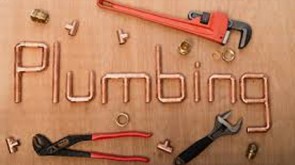 Are you looking to grow your plumbing company or do you simply just want to maintain a constant supply of work? Most plumbing businesses I have worked with over the years simply struggle to find time to come up with clever ideas promote themselves.
Marketing is often one of those thinks you don't realise you need until your well of customers begins to run dry! So, the best time to think about marketing is before that happens! Here are a few great tips to get you started.
Use your current customers to find new ones
Customer Referral Program's simply involve leveraging your current happy customers "to find new customers. When you are planning a customer referral program, it is always best to give some sort of incentive, to entice your customers to participate.
Incentive options include:
Cash gift
Gift cards
Percentage reduction from their bill
These referral programs can be promoted using a leaflet handed directly to the customer or be sent with the invoice, or through an email.
Blogs
Blogs are extremely useful to create new content on your website which is good for improving your Google listing, it also helps you to be seen as an expert in your field. Blog topics can include tips on avoiding plumbing disasters, how to keep your family safe or saving water. Writing high-quality blogs regularly, can help ensure you have lots of people visiting your website and thinking of you when they have a plumbing job! See our tips on blogging.
Videos
Videos are even better than blogs, they are a great way to engage your audience and give them confidence about your service. You can demonstrate basic fixes for minor issues, such as tightening a loose pipe or how to stop a radiator leaking. This will help build up trust for your business, so when they have a major plumbing issue you'll be the company they immediately think to call.
Social media
Once you have created content for your website you need to distribute it, so potential customers get to see it. That is where social media comes in, it is a very low-cost way of communicating with new potential customers. There are many social media platforms, but the main ones to post your blogs on are Facebook, Twitter and LinkedIn. You can also use these platforms to promote special deals, to give people an incentive to like or follow you.
Collecting good reviews
Good reviews are a really important way of attracting new customers it gives people who don't know your business, confidence in your service. Customers don't typically go out of their way to give you reviews online, unless you ask them. Here are some tips for attracting more review:
Ask them immediately you finish the job and give them a card with your social media addresses on to make it easy.
Send them reminders on social media and review sites.
Send an email to thank them for the work and remind them of any follow up work or checks they need. Include all your social media links and ask for a review.
Local business card share and local partners
Many local businesses have waiting areas, where you could place your cards. These non-competitive local businesses, can make great partners i.e. garages, cafes etc. Just get your employees to keep an eye-out for places that take cards and if they final a place then ask for permission. It works for everyone to be busy!
7.Email marketing
This is a great way to keep in touch with your existing customers. You need to ensure the emails are always interesting and relevant to customers. These emails can include promotions of your customer referral schemes and also any special offers you have created.
These are just a few plumber marketing ideas to use, to engage with new potential customers or remind your old customers how great you are! Take the time today to try and implement at least one of these ideas. If you really have time issues then feel free to contact me to.
Good luck with growing your business!
Helen
Helen Cameron B.Sc. ACIM PRINCE2
Marketing Consultant & Project Manager
Please check out my other blogs for more helpful marketing tips! Or take a look at us on Facebook, LinkedIn or Twitter  for more marketing insight.