How to write a successful blog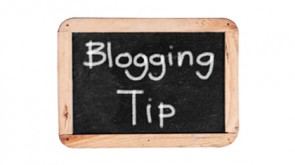 Why is everyone suddenly talking about writing blogs? The reason is because they are one of the best free ways to promote your business and get a wider audience of people interested in what you do.
Here are some handy tips our marketing team pulled together to help you get started writing your blog.
What is your blog going to be about?
Ideally choose something that interests you, because it is virtually impossible to write something interesting about something you find boring!
Provide actionable advice that people can used.
Always research your blog thoroughly
Research as many sources as possible before you start, don't just rely on one source of information because there is nothing worse than being wrong.
Use third parties to contribute to your blog post to bring a new dimension to the content. Choose guest bloggers who are an authority in your industry as doing this will make your posts more interesting and you can benefit from a bit of their industry success (the halo effect).
How do you get started writing?
Creating imaginary avatars can sometimes help get your creative juices flowing and keep you focused. Avatars are simply detailed descriptions of your perfect customers that you use to visualise when you are writing. You may find your business needs more than one Avatar, but focus on writing for your most profitable customer profile.
Write as much as possible in one go so that it flows well and don't forget the more you write the better you will get!
How to write a great headline?
Be as specific as possible and avoid misleading your readers.
Your headline must be interesting, maybe pose a question i.e. How do I write a successful blog?
Using numbers works well i.e. 10 Great tips for writing a blog.
You can also use intrigue i.e. What is the Number One way to improve website traffic?
Using headings and images to break up text
Many people scan read online rather that read over every word, so using headings and images to break up the text makes your post seem more appealing and easier to read.
Well-chosen images can also help to get the point across quicker and break up the text.
Diagrams and charts can help your reader understand complex topics quicker.
Make sure you edit your post
Always get someone to check your spelling and grammar, because sometimes it is tricky to pick up your own mistakes!
Avoid repeating words in the same sentence use a thesaurus to find alternative options.
Read your post out loud so you can check it flows well and it is not too "Wordy". If you struggle to read a sentence out loud, then so will the reader so try and rephrase it.
Keep sentences short
It is more difficult to read online, so shorter sentences are easier to read than long ones. Be succinct and get to the point!
Use bullet points and numbering wherever possible, so readers can scan read.
Use key words to improve your blog readership
It is no fun writing blogs that the right people don't read, so ensuring your blog has plenty of good key words and phrases is well worth your while. Use Google AdWords to research these.
I hope you enjoy writing your blog, remember you are the expert in your industry and your interested, so why shouldn't other people?
If you need help with your marketing or blogging then please feel free to contact me.
Good luck with growing your business!
Helen
Helen Cameron B.Sc. ACIM PRINCE2
Marketing Consultant & Project Manager
Please check out my other blogs for more helpful marketing tips! Or take a look at us on Facebook, LinkedIn, Twitter or Google + for more marketing insight.