How to create responsible and smart marketing strategies during COVID-19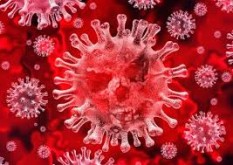 The COVID-19 pandemic is undoubtedly the greatest challenge that humankind has faced since the 2nd World War. This horrible virus has sadly caused devastation to many people's lives and is continuing to do so, but it has also produced some unforeseen outcomes. With communities coming together and supporting each other, something that your company should be part of.
There are no real winners with this dreadful pandemic, we are all effected to some degree, nobody expected this to happen and businesses now need to ensure they quickly adjust to the 'new normal' to survive. Here are some tips on what to do with your marketing communications.
Ensure you acknowledge Covid-19 in all communications
Covid-19 is all anyone is thinking about, with the impact it is having on health, finances, communities and businesses. You have to acknowledge the crisis in all communications as your starting point, or risk coming across as insensitive or being utterly out of touch.
Show empathy to your customers
Take some time to understand how you can be more helpful to your customers. It is about listening to their challenges they are facing and understanding where help is needed. This could mean sharing opinions, writing useful blogs, really thinking about what people need to hear.
Ensure you are sensitive
You will definitely need to adapt your communications to be more sensitive to the current situation, but try not to lose your brand identity. Any brand that is being seen to be exploitative of the crisis will receive a serious backlash online so be very careful with copy. Instead, try to offer support whether that is by providing useful information or just being sympathetic.
Keep a positive, inspirational and helpful tone
When communicating to customers it is normally more effective to keep a conversational tone, but at the moment it is better to steer clear of humour or wit. Your content may not be as colourful as usual, but it is far better to be too serious than coming across overly casual and annoy people. Your communications don't need to be boring and sombre, you can still stress the uplifting sides of the situation, but don't be dismissive.
Ease up on urgency
At the moment nothing is as urgent as COVID-19, so ease up on scarcity-driven copywriting like 'Don't miss out!' or 'Grab your spot before it's too late!' This is not going to resonate with consumers or businesses right now and you are likely to look unaware or unsympathetic.
Adjust you copy for COVID-19 safety
Check your marketing offerings and make sure your copy is in aligned with COVID-19 safety measures, new lifestyle changes and the ongoing changes to Google search habits. Explain how your business is going to run safely in the 'new normal' for staff and customers. Change copy and images to suit how products and services are now being consumed.
Do your bit to help the community
Every business should be continuing to look for ways to do their bit for the community and be seen by their customers to be contributing. This could be manufacturers using their factory facilities to create urgently needed items or making charitable corporate donations.
Increase your focus on digital campaigns
A big part of marketing during this pandemic and into the future is going to be shifting most of your business online. If you're wondering how to market during the pandemic, consider using Facebook Ads, Google Ads, Instagram or LinkedIn.
Create Adverts to direct traffic to:
Well-researched and useful blogs and videos on your website
Offer products online with free shipping
Create virtual services you can offer
Offer gift cards that can be used now or in the future
There is no doubt that the Coronavirus presents a unique challenge for companies. It is important to inspire hope and forward-thinking through your marketing, but remember that this is an unprecedented situation and you will need to adapt quickly to ongoing changes.
I hope this information helps your business though these difficult times.
Stay safe
Helen
Helen Cameron Bsc Hons, ACIM
Marketing Consultant
Please check out my other blogs for more helpful marketing tips! Or take a look at us on Facebook, LinkedIn or Twitter for more marketing insight.